Is There a Six Free Ways to Spy Another Phone Without Them Knowing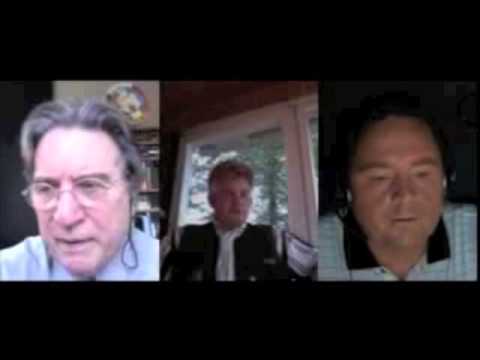 The first thing that comes to mind his parents wanting to monitor their children. Irving says it could also be used to track a child in the unlikely event of an abduction, although some online reviewers have complained about its accuracy.
(GSM networks only). You can do that once you install mSpy on her phone.
Last year, two baseball fans reportedly busted a woman for ting a man who was not her husband. That, I believe, is just human nature. So perhaps all this spying is, indeed, quite normal. Moreover, the legalities were still preying on my conscience. Its a criminal offense under the Computer Fraud and Abuse Act of to access a computer including modern computers like tablets and smartphones without authorization. There are a growing number of apps that will spy on your husband or wife and keep tabs on your kids, says Theodore Claypoole, privacy attorney and coauthor of Privacy in the Age of Big Data:
Without having the other phone in our possession, we were able to retrieve just about all activity that took place on Tracys phone during the time we were connected to it. He was able to see virtually Can I Track Facebook Messages Without Touching Mobile Phone everything that took place on her cell phone including text messages, calls, GPS location, photos, videos, emails and more.
A sample of my chat with Karen, whom I trust completely. It reads, in part: It is very easy and fast to install mSpy on the target phone. Analysis and Alerts Discover When There are calls from unusual or withheld numbers They frequently go to a certain location Other cool features Create downloadable reports Live Help Our commitment continues even after the sale Too lazy to read the manual?
The app he used is called DDI Utilities and is developed and marketed by DDI Software Solutions Inc. Me: We were able to see Tracys Facebook messages, her photos and videos and we were able to view her exact GPS location. As well, customer Kindle Fire Parental Controls App services representatives are required to share with you this information as you navigate the process. With that in mind, here are five apps that allow you to legally keep track of your friends and family:
,natal place San Bernardino, date of birth 13 May Spy on iPhone with FlexiSPY iPhone Tracker with Unique Spy Another Phone Spy on an iPhone with FlexiSPY iPhone Tracker The Worlds Only iPhone Tracker That Intercepts Phone Calls, Makes Spy Calls And Grabs Passwords Spy Another Phone Listen to phone conversations as they happen also hear whats happening around the device. Screenshot by Chris Matyszczyk/CNET mSpy created its software with a mind to, say, help parents track their unruly teens. I confess that there was a certain side of me that felt excited, although if I was to spy on my imaginary lover there would surely soon be no traces of the relationship left. It combines mapping and GPS technology to let you track your phone plus one other for free on Android and iPhone (follow 10 users with a 99cent upgrade). Mobile Spy software is compatible for all types of Smartphones such as: Auto Forward claims the ability to extract information from a cell phone even if that information What is the 2 Surest Ways to Track An Android Phone Secretly has been deleted. based technology company Iconosys, has a novel solution. Unlike many copycat products, FlexiSPY captures every part of the message, so you can understand whats really going on.
While the app is free, it has also received mixed reviews on the iTunes store. But that same technology is being used for another purpose: A dedicated, Is There a Three Right Ways to Track Someones iPhone Without Them Knowing 24/7 customer support team is there to how can i spy on another phone you at every step of the way. Audio Recording Record phone calls or devices surrounding sounds for later listening Keep Your Ear To The Ground Audio Recording records audio streams and sends them to the portal for listening. Beth S. Engineer a rendezvous, elicit a reply or end an unsuitable relationship by pretending to be the device user. Failure to do so may result in a violation of federal or state laws, if you install this software onto a device you do not own or if you do not have proper consent to monitor the user of the device.
phone spy application jailbreaking
use outlook to monitor telephone calls
qustodio parental contro
Use this feature if you need to control and track many cell phones at once. Some wait for days, months or even years to discover that New Facebook Tracking Tool for Android or iPhone which is Used to Track Facebook Account Free 2017 what theyd feared was true. An attorney for the police department told Hodai that the police department was obligated to redact any information Harris deemed confidential.
How Do I Spy Kids iPhone, Phone Calls Log Without Needing Install Any Soft to His iPhone
It is a considered federal and/or state violation of the law in most cases to install surveillance software onto a mobile phone or other device for which you do not have proper authorization, and in most cases you are required to notify users of the device that they are being monitored. Unlike similar apps like Foursquare, it doesnt use virtual checkins, which can prompt users to activate their location settings (many people dont realize that when they turn on location settings on their phone, location information can be embedded in shared photographs and status updates too). Now thats caring. While the app is free, it has also received mixed reviews on the iTunes store.